Beachbody 21 Day Fix Review
Beachbody 21 Day Fix is a workout routine and nutrition plan designed to help participants lose the weight they want and get fit, while still allowing flexible eating in 21 day increments. Each workout lasts for 30 minutes and is accompanied by portion-controlled meal plans. The program emphasizes on yoga, cardiovascular exercises, pilates, cardiovascular with weights and other forms of workouts.
21 Day Fix is packaged with different colored containers that help to measure and control the amount of calories you source from different types of foods. The program is currently packaged as a home workout DVD program designed to get you in shape in just 21 days.
Below is an expanded view of the Beachbody 21-Day Fix components. I will give you a brief overview as well as my personal thoughts about the program so you can make the most informed decision possible. What is best for me may not necessarily be best for you. A full infographic of this content can be found at the end of this post. 
21 Day Fix Meal Plan Overview
Unlike many other diet plans out there which have strict meal plans, 21 Day Fix utilizes portion control technique to ensure that you optimize health benefits of each meal you eat. The portion control system uses color coded containers for foods and drinks.
The nutrition plan also comes with a 3-Day Refresh Fix nutrition guide to get you started in shedding lots of fat and water and get back your abs and flat tummy. You are encouraged to take plenty of water and tea. If you are feeling a little hungrier, you are allowed to go for an extra green container per day.
My 21 Day Fix Reviews of Meal Plan
So the thing I love about this meal plan is the simplicity; all you need is to fill the containers with the kind of foods indicated and enjoy. No need to calorie count. The package also comes with a list of foods that you can just choose from. It makes it easy to pack lunches for work and is oh so useful for portion control even for if you decide to stop the 21 Day Fix program. This is what makes this program revolutionary; simple yet so effective, more like playing a game. The program comes with tally sheets for your weekly meal plans so you can better track your meals if you are a planner like I am.

In order to determine how many of each container you are allowed, you must first determine your caloric intake. This is the only time you will really need to "calorie count". How to determine this is by multiplying your current weight by 11 and adding 400. This is the number of calories to intake if you want to maintain weight. If you want to lose weight, subtract 750.
How To Use 21 Day Fix Containers For Portion Control
The system eliminates the hassle and frustration of calculating and counting calories, and you don't need to make any measurements either. You never eat too little or too much. You just fill them to the levels according to their color code. That being said, these containers are based off ounces. Basically, if the food fits in the container, you can have it all, and you will still lose weight, as simple as that. Below are the container color codes and what goes into each with some examples included.
Green:

Vegetables (spinach, broccoli, kale, carrots, mushrooms, radishes, peppers, cauliflower, celery, onions, brussel sprouts)
Purple:

Fruits (raspberries, blueberries, blackberries, banana, watermelon, strawberries, grapes, peaches, salsa, marinara sauce)
Red:

Proteins (lean ground turkey, chicken, low-fat greek yogurt, tofu, egg, shellfish)
Yellow:

Carbohydrates (sweet potato, quinoa, beans, edamame, couscous, applesauce, oatmeal)
Blue:

Healthy fats and cheese (avocado, almonds, hummus, peanuts, walnuts, feta cheese, goat cheese, pistachios)
Orange:

Seeds and dressings (pumpkin seeds, sunflower seeds, chia seeds, shredded coconut, 21 Day Fix dressings)
Shakeology Shaker Cup:

Drinks
21 Day Fix Food List
What can you eat on the 21 day fix? The better question is, what CAN'T you eat!  That being said, there are things you should limit and aren't considered 21 Day Fix "friendly", or approved such as sour cream, butter, mayo, and other items that contain the wrong types of fat. But living without these isn't as bad as it sounds. The included guide has this full list included as well as an eating plan.
I have listed some of the approved foods I personally used above. You are also able to have teaspoons of oils and butters such as: extra virgin olive oil, flax seed oil, extra virgin coconut oil, seed butters, nut butters, mayo, and butter.
There are "free" foods, meaning you can have basically as much as you want. Some of these are: water, lemon and lime juice, hot sauce (tabasco or mexican), vinegars, mustard, garlic, ginger, 21 Day Fix Seasonings, most spices (besides salt).
All you have to do is Google Search or Pinterest and you will find a variety of 21 Day Fix meal ideas for you to add to your weekly meal planning menu. There a variety of books on the market that include meal plans, grocery lists, and recipies all geared towards the 21 day fix. I'd also check out "Fixate", the cookbook by Autumn Calabrese, creator or 21 Day Fix Program for ways to substitute these ingredients. The experts of the Beachbody team have also made a vegetarian inspired meal plan if you are not interested in eating meat for protein.
The program package does not come with food or meals like some other weight loss and diet plans do. But, you can choose to add these via home delivery if you'd like.
Related: 21 DAY FIX: 30 Top 21 DAY FIX RECIPES with complete container count PREP IN 15 MIN OR LESS
21 Day Fix Workout Plan Overview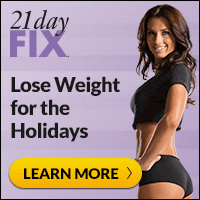 The Beachbody 21 Day Fix workout plan is composed of 2 DVDs that carry a total of 6 workouts. Each workout is designed to give you maximum calorie burn in periods of 30 minutes. All workouts are unique and focus on different areas of your body to offer maximum fitness benefits.
The workout plan also comes with a very interesting feature called the modifier; this takes into consideration your level of fitness and injury status. An onscreen instructor performs low-intensity versions of each workout to ensure that you are safe and comfortable throughout all your workouts sessions. You can watch the video while you workout or once you get good you can just listen to the lyrics.
My 21 Day Fix Review: Workouts
The great thing about this workout and fitness plan is that they guarantee results or your money back. You would think that because these workouts are only 30 minutes long that they would be easy, but they are truly a challenge. There are a variety of "fixes" so you can work different parts of your body. These videos a great choice for those with a packed calendar who need a quick but effective workout.


21 Day Fix Workout Schedule
There are 2 DVDs included with 6 different workout fixes for each day of the week. Here are the six workout plans:
Cardio Fix:

The cardio fix will have you grabbing some weights which will first seem fairly easy. However, as you continue, the intensity boils up a little as you perform three rounds with two repetitions on each. If you dig deep enough through these nicely placed routines, you will be left without breath and a little sweat. You won't even notice how the 30 minutes flies by; it's that engaging. This HIIT workout gets your heart pumping and blood flowing for sure!
Yoga Fix:

This is often done on Sundays. It has yoga workout routines that will have you stretching and relaxing every muscle in your body. You will go through warrior postures, sun salutations, ground-work stretching and balance postures that are pretty much fair. The yoga fix will help you improve your balance, flexibility, as well fitness verticals in the days to come. I did not think I would like the yoga aspect but it helped both mentally and physically. Truly mind and body health.
Pilates Fix:

Pilates is a very concise core/abdominal workout. It's often done on Thursdays and it's considered a well-deserved rest from the cardio-vascular activity. It helps to tone your core muscles and resembles the abs exercise, only that with this you have to hold for a little while longer. It is true that abs are made in the kitchen, but this combined with eating right gave me a flat stomach I haven't had since highschool.
Upper Body Fix:

this is another excellent workout especially for women due to its high reps/low weight design. It may not be so fulfilling to men, but an average dude can get some good calorie burn with enough reps and intensity. It involves plenty of movements that target the back and abdomen as well and the shoulder and chest. It's also packed with resistance training that involves either a resistance band or dumbbells.
Lower Body Fix:

it involves 2 exercises with 4 reps each, and lasts for 15 minutes with a 15-second break in between. You will need a heavy and light weight. Workouts include squats, calf raises, lunges as well as some glute work. The Lower body fix is very effective in targeting the waist, thighs, butt, and calves. This was my problem area and you will definitely be sore if you are not used to working out. But your firm and toned body will thank you for it.
Plyo Fix:

This is comprised of 2 exercises with six reps each that last for 30 seconds. It basically involves standing jumps, tuck jumps, squat jumps, burpee jumps, frog jumps, and much more jumping. It can also be modified to be as easy or as difficult and you wish.
Try all these and other beachbody workouts free for 30 days!
21 Day Fix Results
The Beachbody commercial below gives an overview of the 21 day fix program as well as the expected results. The program claims that you can lose up to 15 pounds in just 21 days.

Both men and women alike have seen incredible results using the 21-Day Fix program by Beachbody. You can see some of the before and after photos here: https://www.beachbody.com/beachbodyblog/category/before-and-after/21-day-fix-success-stories
21 Day Fix Shakeology
There are also different versions of the 21-Day-Fix. There is a more extreme option or ones that work hand-in-hand with Shakeology. Shakeology is super food protein-packed meal replacement shake that reduces cravings, increases energy, and enhances your fitness results. There are different shakeology flavors and a variety of things you can use them for such as lattes or puddings…not just shakes! It has a variety of nutritional benefits and natural ingredients.
Sometimes people opt to do both the 21-Day-Fix and the Shakeology Program together. I personally have not tried shakeology yet but am considering starting soon because it is quick and easy to make for a busy schedule and will help my sweet tooth. I have tried meal replacement shakes in the past from other brands and did not have any luck. But, I am willing to give it a second chance. I had no idea all the benefits of Shakeology until recently but I am looking forward to trying them out. Especially after trying out Beachbody's 21 Day Fix and being more than satisfied with the results!
21 Day Fix Eating Plan and Workout Plan Tips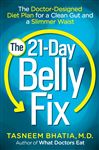 Eating Plan Tips:
Do not count or calculate calories, all you need is to determine how many meal containers of each group you will need using the provided chart.
The portion system is not restrictive, so you still develop a meal plan that you can easily stick to even after you are done with the program.
If you feel hungry even after the snack, you are free to eat an extra green container.
Tea and coffee are allowed, but plenty of water is much more desired.
Meal planning is quite flexible, and you can consume your containers in whichever order you choose, however, you are advised to consume 3 large meals with 3 snacks a day or 6 small meals a day.
For drinks, you are free to consume coconut milk, soy milk, almond milk, fruit juice and coconut water 3 times a week. However, you need to note that any of the above is equivalent to one yellow container.
Limit going out to eat. This plan is virtually impossible if your life revolves around going out to eat or doing a lot of social events if you have no self control. If this sounds like you, I would not suggest this plan.
Workout Plan Tips:
Be sure to follow the workout plan to the latter. However, if you don't complete your schedule today, don't beat yourself up; just make sure to catch up the following day.
Give your best to the workouts, the most effort you invest, the better the results.
Sneakers, a water bottle, a towel and maybe an optional mat on the ground; that's all you need to get great results.
It's more effective to do one rep correctly than 10 that are not correct. The more you get the workout form right, the easier it becomes to activate the right muscles. Take breaks when you need them.
Related: Free fitness consultation when you join 24 Hour Fitness!
21 Day Fix Cost and Additional Considerations
The cost of the workouts and portion control containers is about $60-$80 depending on the option you choose, where you buy it, and tax/shipping. The best thing about pricing is that you don't have to pay for everything at once; there is a 3 months installment payment plan of around $19 per month, and a 30-day money back guarantee if you don't like what you get. It may seem expensive but in my opinion the cost is definitely worth the results. There are much more expensive options out there that are much harder to keep up with or provide less results.
If you stick to the plan, the results speak for themselves and is definitely worth the cost. If it seems too expensive for you, do not be afraid to shop around. There are often sales and the price can fluctuate.
Another perk of this program is the BeachBody team in general. They are the ultimate support system. They have a huge network: trainers, blogs, other members, cook book recipes, wellness ideas, and more. There are also plenty of opportunities to score free meals and gifts or items o sale.
21 Day Fix Conclusion: Fad or Hoax? 
The 21 Day Fix by Beach Body works. It is one of their bestsellers for a reason! Highly effective workouts, nutritious meals, and portion control makes 21 day fix an incredible weight loss program. This simplistic yet very valuable system is designed to promote healthy living lifestyles while offering the much needed weight loss benefit in as little as 21 days.

My Personal 21-Day-Fix Story:
I was not happy with where my body was but tried all sorts of diets, workouts, and nothing worked for me. I found out this program not from an infomercial, but from social media. My Facebook friends who posted about this, revealed their before and after pics. It gave the program more credit which gave me the incentive to purchase.
Since I decided to buy the program, I am so happy with my results. I have lost 30 pounds in a few months just by practicing portion control and sticking to the workouts. Like anything, you have to stick to it to see results. My mood has improved, as well as my skin and hair. I have fixed my bad habits of choosing cheap bad food because BeachBody provided so much information I had no idea about. For example: I changed the way I made my salads (mine were actually still unhealthy and causing me to maintain the same weight), actually ended up eating more NOW than I did with other diets because I learned how to properly metabolize my body with the RIGHT food, and actually got rid of my college beer gut and look better than I did in high school. I do not know what my inches were in highschool, but I fit into pant sizes 2-6 when I was previously a size 10 and 12. I believe in highschool I was an 8. So needless to say, I am extremely happy with the results.
Unlike my Facebook friends, I did not post my before and after results. I did this for ME, not for the Facebook likes. It feels great when I post pictures of myself and people ask me what I did or see me in person and tell me how amazing I look…that is when I brag about it. But personally, it is not my style to go out of my way and show people my results because I am actually embarrassed of my before pictures. But I still want people to know it can work for them, which is why I decided to write about it.
It actually is possible to eat yummy food, workout, and have quick easy meals without feeling deprived or physically exhausted or starving. I initially was very strict with the program but since reaching my goal weight I have been able to educate and train myself in a way that works best for me and my schedule. Don't get me wrong…some days are still hard and I'm NOT perfect! But the support system and the results are enough of a reminder to keep me going. If you are looking to try something new and are looking for quick results that will stay (if you continue to live a healthy life…with the occasional cheat meal of course) then this is for you.
Beach Body 21 Day Fix Infographic:
Share this Image On Your Site